Services
Emerald Agriculture Technologies (EAT) provides services covering the entire spectrum of an agricultural project from inception to realization:

Data Gathering and Collection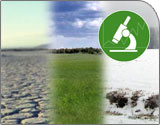 This phase, often overlooked to an extent is actually the most crucial stage in the lifetime of the project. EAT believes that for a successful agriculture project a thorough gathering of the following data is essential:
Area Soil type, Slopes, current coverage.
Climate Monthly accurate data of temperatures (min/max/average), humidity, winds (average, max, gusts, direction), precipitation (rain/hail/snow), solar radiation.
Utilities Water sources, Energy for heating, electricity, drainage
Economical Data of Target markets - Current demand in target markets (prices, seasonality, packaging and competition), distance and viability of transportation, cost of labor, cost of materials, cost of utilities and more.
---
Designing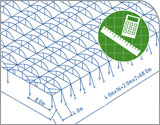 The final design of the project is provided after the data collection phase, in accordance with specific client demands. EAT is:
Committed to provide the highest quality solution
Committed to provide the most cost effective solution
Not committed to any single manufacturer or design style as EAT's goals are client oriented.

EAT's designs include much more than a mere greenhouse structure. Following the client's requirements the solution proposed by EAT provides:
Details of the greenhouse structures and internal furniture
Additional structures such as heating facilities, packing houses, etc.
Project timeline, including financial projections
Construction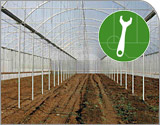 When the project elements (e.g. greenhouse) arrive on site the construction phase is closely monitored by EAT which provides its clients highly skilled technicians and supervisors.
The client may opt for training of local construction crews and further supervision, which may lower construction costs.
In addition, whenever the need arises, EAT can provide working tools and machinery.
Professional farm management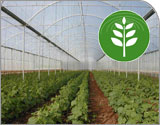 EAT provides its clients a unique service of placing an experienced professional farm manager to lead the farm and manage it on a day-by-day basis.

Agronomic guidance
Following a successful initiation and construction of an agricultural project, an inexperienced client may also need further agronomical guidance such as:
The specific species of the crops to be grown
Materials, chemicals and fertilizers needed
Best practices for the growing cycle
Equipment purchasing
Growing techniques

As a result EAT offers its agronomic guidance services for a limited period of time after the project's completion, so that its clients may also enjoy the expertise and know-how of the company, accumulated through many successful projects.

Training local professional staff
An indispensable part of a major project is the establishment of local professional training centers within a demonstration farm in which experimentations in adapting various crops and species to the local conditions will be performed.
In addition, these training centers are used to train and qualify a local staff of instructors who will later on train and guide local farmers. The local staff and farmers are exposed to contemporary agriculture technologies and growing techniques. These training centers are managed by highly professional experts who normally reside on location.